I use a while with the demo version, it was a great help for my assets organization. Good job!
Project Manager is an incredible plugin that not only helps you organize your libraries, but it also has many more powerful tools to work smoothly and optimizing time for your projects. Now that I use it, I wouldn't know how to go back without this tool.
This plugin is a great timesaver. I work in advertising industry and in our studio's pipeline we often reuse assets between multiple projects. Moving old projects for achieving often breaks file dependencies in Max. With file path finder it is so easy to fix any such issues. Also the speed of search is very impressive.
I bought this collection which contains all the profiles and Sweep Pro.
For 3dsmax they are really useful, especially if you are into architectural modeling.
On my site you find a Video course for my Italian students, the video presentation is available on youtube:
https://youtu.be/aMiUhi2NP_M
In the video description you will find the links to access the complete course.
Best regards.
Marcello Pattarin.
The best timesaver for working in 3dsmax
I have come across! I have to kick myself for not buying it earlier. After only two days use I can't manage without :-)
Project Manager is a very good 3ds Max script. It will definitely be one of 3ds max's best plug-ins. By introducing it, work will be much faster.

It's a complete plugin, but I personally want it.
・ I hope the font looks big for 4k monitors.
・ I want a function to close the project manager with the cross button.
(Because the file display may not be reflected.)
・I want you to support double-clicking to open a file.
When organizing files, I made several mistakes in saving when merging.

Project manager is a stunning plugin for organize your CG library. It's like a 'Lightroom' for 3ds max users because you can keep organize your 3d models, HDRI, Materials and texture of easy way. The plugin runs in a separate window that you can see all yours assets and it's very useful to choose the correct models, also have a extra tools that help to insert very handy in your 3ds max scene.

Project manager it's robust, intuitive, useful and necessary for your 3ds max workflow. The customer support it's 5 stars, Alexander Kramer will attend your ask in short time. And for what not to talk about the price is super fordable. For what reason I putted a excellent review? It's because I be totally satisfied with this product.

I recommend Project Manager to all 3ds Max users!
I MUST SAY THIS IS ONE OF THE BEST PURCHASES I'VE MADE IN A LONG TIME. A1
LIAM
Excellent, been using the free version for ages, pro totally worth every penny, although I wish I had access to more sections/profiles.
This plug-in its awesome!!. Exactly what I needed for my projects.
SUCH a time saver! Pick spine, pick profile - BOOM, Done!! Don't have the right profile? Easy, create one and add to library. So simple!

The life of an indie studio is not possible without this product. It has simply changed the speed and structure of our studio. There is nothing like it.
We strongly believe that every artist or studio on the planet should have this piece of software.
It is a necessary tool for organizing projects! I've tried other similar tools but Project Manager works best!
It's a great and convenient product for creating crown and base mold profiles, but installing the plug-in can be quite challenging, I give it a 9+.
This is an amazing product, affordable and efficient. If you want to keep your architectural visualization studio up to good tools and techniques, keeping high quality, and save time, you need to have this tool. Thanks, 3DKStudio
Best project Manager tool on market that we know. We have researched a bit, including some famous tools, and this one is by far the most simple and complete.

Thank you!
This skirting library is great, which greatly improves my work efficiency and makes my scene have more details. Thank you very much.

Very good product. I'm happy with it. Thank Kstudio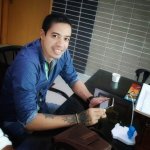 Definitely an indispensable tool. I have discovered elements of my library that I never used because they were not well cataloged and thanks to project manager I have started to have everything under control. The best thing is that it still has room for improvement and is constantly updated. Very happy with the acquisition.
I will not exaggerate, it is a great plugin. I bought it recently but I already use it in every project I do.
It really speeds up my workflow and makes the tedious process of maintaining the library of objects, maps, materials even fun.
The only thing I regret is not buying them before.

Managing asset is one of the most important thing with a 3D artist. Well managed asset helps you work much more effective. And this tool can help you to do that with its powerful functions and easy to use. Plus supporting from the developer is very good. Recommand!
Takes a while to understand all the features. But after a while it rocks.
That´s a real time saver. A must have plugin!
The plugin since its Free version has always been among the indispensable tools to be able to manage all the profiles to be extruded, especially in the architectural field and not only. Always adored, now, with the PRO version, there is more control over the Plugin scene which makes it even more usable and greatly automates the building process. Really indispensable.

very good product I am very happy with it, there are free versions, but having the pro version gives security in that it does not fail and in more resources that the program has

Fantastic plugin! Works effectively and efficiently. Easy to install and setup. Makes managing & using asset & shaders libraries intuitive and easy.
This is something that should be natively included in 3DS.

It is so easy to make classical architecture or furniture now I feel dirty, now I think all that time I lost drawing profiles.
Thanks for this awesome tool.

for me, I'm very happy to get powerful script help me to work very fast more than ever
The first time I used this software, it improved my efficiency in CG work. I am a CG worker from China. Can you develop multilingual versions?
It's one of the best plugin for 3Ds Max you can get !
but not sure is there any other way you can create like shortcut links in Windows, show model thumbnail in couple different folders but only save the whole model asset once in a folder?
Thank you
I have been working on Archviz for longer that I can even remember, through times I have used many asset management tools, both free and paid, even tried to implement workflows that would allow for easy management, and none of those practices come even close to what KSTUDIO's Project Manager has to offer, plus the state of the art customer service that Alexander offers.
I havent used it a lot since I bought it a few weeks ago, but it is fast and better than browsing in the normal windows explorer, I still have to understand how to add all my libraries. I will keep looking in the manual. Great plugin so far!
I have used Project Manager for a few Years now, and although it can be buggy at times, the Positives out weigh the Negatives massively, I would like to see it be able to Run Faster loading thumbnails generally etc, I would like to see a MOVE Textures option for assets, instead of always COPYING, but that's a minor thing, unless it does that already and I have missed it.
I would like better control on Thumbnail rendering, doesn't quite work as you would think always.
But generally It's Great, well done to the Team
A must have for any office size, PM is in the heart of our daily workflow, and the customer support is out of this world! Must buy!
QUICK RENDER is soooo useful. Thank you very much.
llevamos pocos dias usando el Project Manager, pero en principio nos parece un Excelente producto. 100% recomendable!!
Uso questo prodotto da più di 5 anni e questo è il secondo Project Manager che acquisto.
Un prodotto indispensabile nel lavoro 3D.
Grazie anche al continuo aggiornamento svolto
Dal nostro Alexander Kramer.

hasta el momento que lo he ocupado es fantástico es muy bueno y recomendado 100%
Exactly what I wanted, This software gives you some of the best profiles that can be used in many projects
It helps us a lot in several tasks and get our stock models organized and ready to populate our scenes. Keep improving it and for sure we will get a really great tool
Used for several years, is one of the best plug-ins I've ever used. Very practical and convenient at work.
If can add a library management script is even better.
Hello,
I m using 3ds max since 2010. I have spent a lot of time finding & collecting bitmap manually or using other alternative free scripts. The problem of these scripts are thet they dont collect all of files and/or something going bad, or just they make 3ds max freez. I searched over google and found Filepathfinder;
Saved my life, my time & money. It finds & collects all files under a 6 Tbytes HDD in not much time.

THANK YOU K STUDIO.

Best wishes Dorjan LOKAI,
www.4d-univers.com
Lyon - FRANCE
Probably one of the best thought out plugins, fast and reliable, easy to use and very convenient. It makes populating a scene very easy!
My favorite plugin by far. There's no comparison to the instant access and import options for everything needed (mats, textures, models, etc).
Excellent for managing proxies. Easy to create thumbnails of your models. Was using connector app, but this is simpler to use.
Our whole team has been using "Project Manger" for a year now. We can not imagine the daily work without this brilliant plugin. The developer is extremely close to the user and is very quick to answer questions
Guys ,really I can not understand how I was working with out models Manager ,its the first think you should think about
I don't know what i would do without this and each time i wonder why it doesn't cost more$. Thanks!
I have been blown away by the new Project Manager demo so I purchased it.
I had tested the past versions and while impressed, I did not purchase.
I expect this new version will become a popular must-have for every 3ds Max user.
Very excited to adopt this into my workflow!
been using this for 5 years and every time I switch 3d max on (which is daily)

no problems at all, it keeps getting better and the support is great when I update my hardware and need to re-install and get a new license key.

alex is a top man.
I have been using Project Manager for about 3 years now. Can't live without it. Powerful, easy to use and the customer service is unmatched.
Very pleased with this product. It definitely saves me time. The support is great too. Highly recommended!
I used this tools a lot everyday, usually finding, relinking or copy images are time consuming,
but PM helped me to do it as fast as possible with one click.
I think many people do not know what treasure it is, so I recommended everybody to try at least one time.
Thank you so much for this great tools.
Excellent software. Customer support is awesome.
One of best products for 3ds max I have ever seen!
The best asset browser available.
Our entire studio uses this and it was worth every penny.
Great product by the way!
Its totally integral to the way I use max.
"Project Manager" has been made a considered impact in our organization of files;
especially at the final phase of a project, when we are pressed for time and where all the small enrichment (models, materials, lights) in the 3d scene make all the difference in the final render.