Over 400 companies use Kstudio's plugins for creating their fantastic architectural visualisations, games and movies.
Project Manager is a very good 3ds Max script. It will definitely be one of 3ds max's best plug-ins. By introducing it, work will be much faster.
It's a complete plugin, but I personally want it.
・ I hope the font looks big for 4k monitors.
・ I want a function to close the project manager with the cross button.
(Because the file display may not be reflected.)
・I want you to support double-clicking to open a file.
When organizing files, I made several mistakes in saving when merging.

Project manager is a stunning plugin for organize your CG library. It's like a 'Lightroom' for 3ds max users because you can keep organize your 3d models, HDRI, Materials and texture of easy way. The plugin runs in a separate window that you can see all yours assets and it's very useful to choose the correct models, also have a extra tools that help to insert very handy in your 3ds max scene.
Project manager it's robust, intuitive, useful and necessary for your 3ds max workflow. The customer support it's 5 stars, Alexander Kramer will attend your ask in short time. And for what not to talk about the price is super fordable. For what reason I putted a excellent review? It's because I be totally satisfied with this product.
I recommend Project Manager to all 3ds Max users!
I MUST SAY THIS IS ONE OF THE BEST PURCHASES I'VE MADE IN A LONG TIME. A1
LIAM
Excellent, been using the free version for ages, pro totally worth every penny, although I wish I had access to more sections/profiles.
This plug-in its awesome!!. Exactly what I needed for my projects.
SUCH a time saver! Pick spine, pick profile - BOOM, Done!! Don't have the right profile? Easy, create one and add to library. So simple!

The life of an indie studio is not possible without this product. It has simply changed the speed and structure of our studio. There is nothing like it.
We strongly believe that every artist or studio on the planet should have this piece of software.
It is a necessary tool for organizing projects! I've tried other similar tools but Project Manager works best!
It's a great and convenient product for creating crown and base mold profiles, but installing the plug-in can be quite challenging, I give it a 9+.
This is an amazing product, affordable and efficient. If you want to keep your architectural visualization studio up to good tools and techniques, keeping high quality, and save time, you need to have this tool. Thanks, 3DKStudio
Best project Manager tool on market that we know. We have researched a bit, including some famous tools, and this one is by far the most simple and complete.
Thank you!
This skirting library is great, which greatly improves my work efficiency and makes my scene have more details. Thank you very much.

Very good product. I'm happy with it. Thank Kstudio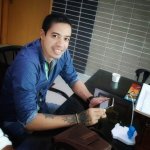 Definitely an indispensable tool. I have discovered elements of my library that I never used because they were not well cataloged and thanks to project manager I have started to have everything under control. The best thing is that it still has room for improvement and is constantly updated. Very happy with the acquisition.
I will not exaggerate, it is a great plugin. I bought it recently but I already use it in every project I do.
It really speeds up my workflow and makes the tedious process of maintaining the library of objects, maps, materials even fun.
The only thing I regret is not buying them before.

Managing asset is one of the most important thing with a 3D artist. Well managed asset helps you work much more effective. And this tool can help you to do that with its powerful functions and easy to use. Plus supporting from the developer is very good. Recommand!
Takes a while to understand all the features. But after a while it rocks.
That´s a real time saver. A must have plugin!
Customers on map