Latest News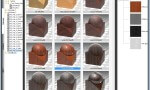 Adds an ability to display thumbnails for 3ds Max scenes saved in 3ds Max 2017.
Disables interactive rendering with Vray version 3.04.0X ( Vray 3.04.01 and Vray 3.04.02 is incorrect and very slowly render some materials).
...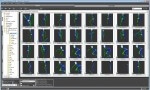 Adds an ability to use .vrmat files as Material Library.
Adds an ability to relink external links used in VRayVRmatMtl materials.
Adds an ability to rendering preview for materials used in .vrmat files.
Adds ...

Now a max file what merged as xRef scene will be bind to a dummy.
Change a default extension for Corona Proxy from .cproxy to .cgeo.
Fixes a bug with message "Item ParentNode" what occurs on some ...